We are opening a new blending facility

On April 8 2021, Procudan opens a new blending facility for food ingredients. Procudan Blends is an investment in developing additional value and strengthening collaboration with customers based on our current solid sourcing foundation.
Blends in one process
All blends are produced in one process and this provides security in relation to food safety. The customized blends facilitate processes in everyday life, ensure quality and uniformity and give you greater flexibility to scale production capacity.
All blends are:
Just-in-Time deliveries
Weighed and customized exactly to your needs
Delivered from a new GFSI-certified production unit
Watch the video and get to know your possibilities: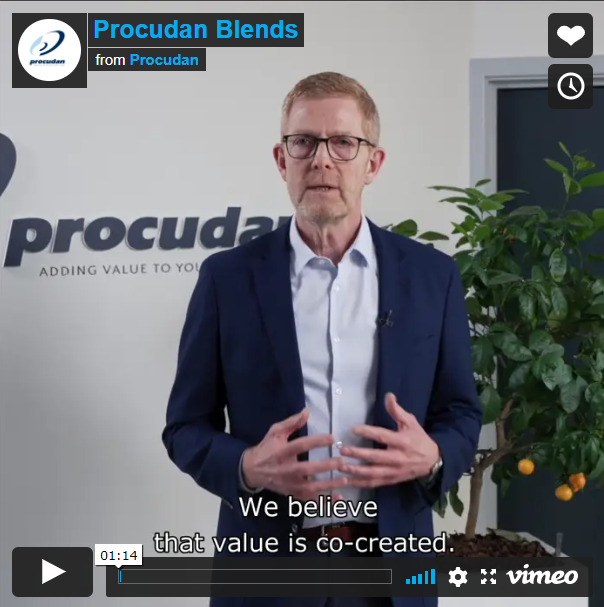 Blends for every need
Procudan Blends takes over your internal blends and those already handled externally. This applies to everything from powder, to blending of large ingredients such as seeds and kernels. In addition, grinding, wet blends and repackaging can be handled in the new blending facility.