Our certifications show who we are
Food safety is not up for discussion – it must be in order.
We continuously strive to adhere to the highest possible certifications, because in the end, these certifications are not for our sake. They are for our customers. Our solutions are the result of an uncompromising approach to quality, and these certifications are the proof.
Procudan holds the highest food certification in the Global Food Safety Initiative (GFSI) programme and the highest smiley status in the Danish smiley scheme.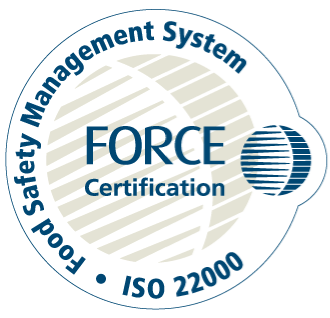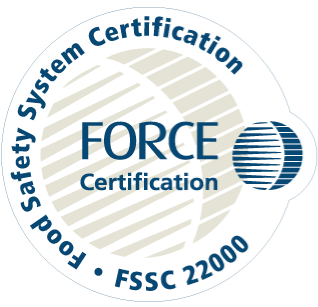 Safe access to a world of ingredients and packaging
In a globalised world, characterised by increasing complexity and competition, Procudan is committed to making food production simple, efficient and, not least, safe.
Procudan are experts in ingredients and packaging of the highest quality. We have a global network of manufacturers, and we never compromise on food safety.
Continual improvements to procedures and systematic quality assurance are prerequisites for everyone in the supply chain. They are subject to the same structured quality assurance processes with routine audits and assessments.


When the outside also matters
Food safety is not just about the ingredients. It is also about what is on the outside. Packaging plays a key role in product safety, and the requirements for food contact materials are high.
Procudan thinks in terms of packaging very early in the process, ensuring that food and packaging are two sides of the same coin.

Availability and transparent documentation
Trust and transparency are the foundation of any stimulating and profitable collaboration. But when it comes to food safety, trust is not enough. Safety requires documentation.
That is why all our relevant product documentation is available online 24-7 at My Procudan.


We play with open cards
Errors are inevitable in every industry, and the food industry is no exception. What makes a partner stand out is what they do to prevent errors, and how they learn from them.
Procudan plays with open cards – also when errors occur. We are proactive and inform all relevant parties, while at the same time conducting our own systematic root cause analysis. We assume our share of the responsibility and do our part to prevent a recurrence.

Everyone has a right to know what they're eating
Unfortunately, food fraud is a growing problem, with revelations about far-reaching scams affecting all types of foods, from olive oil and oregano to fish and fruit.
We believe the solution is a combination of control and prevention – and that the responsibility is ours. We work continuously and systematically to prevent errors and fraud. Not just in our products, but throughout the supply chain.
This is the only way we can continue to meet expectations and maintain an atmosphere of mutual trust.