The ProCera® Basic is an all-round cheese wax applicable to a broad range of cheeses.
The ProCera® Basic is highly protective and flexible, ensuring surface against cracks in the wax and thereby supporting in preventing mould formation during storage.
The ProCera® Basic has substantial adhesiveness towards both fat and dry cheeses ensuring that the wax sticks and stays on the cheese during processing and storage time.
All in all a cheese wax that provides a high degree of protection and supports in preventing damage to the cheese, thereby avoiding subsequent economic losses due to mould or bruises.
Procudan provides several types of ProCera® Basic cheese waxes.
The waxes are modified towards standard process equipment, process handling, surrounding environment (temperature, humidity) and cheese characteristics.
Procudan recommend that this type of wax should never be exposed to temperatures higher than 140o C. Temperatures of 80o C to 130o C is recommended during processing. Please also refer to applicable Data Sheet.
Available from colourless to intensively tinted and yellow.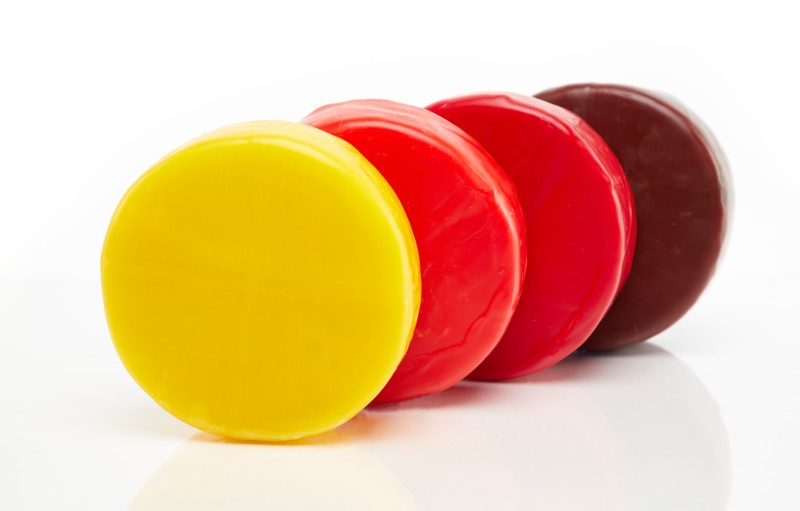 Click here to see documents