Well underway with 2022
Procudan's New Year's reception 2022 was launched with value-creating and good input from owner and CEO, Tommy H. Pedersen, as well as Director of KIF Kolding Elite A/S, Christian Hjermind, and handball player Thomas Boilesen.

Written on 24.02.2022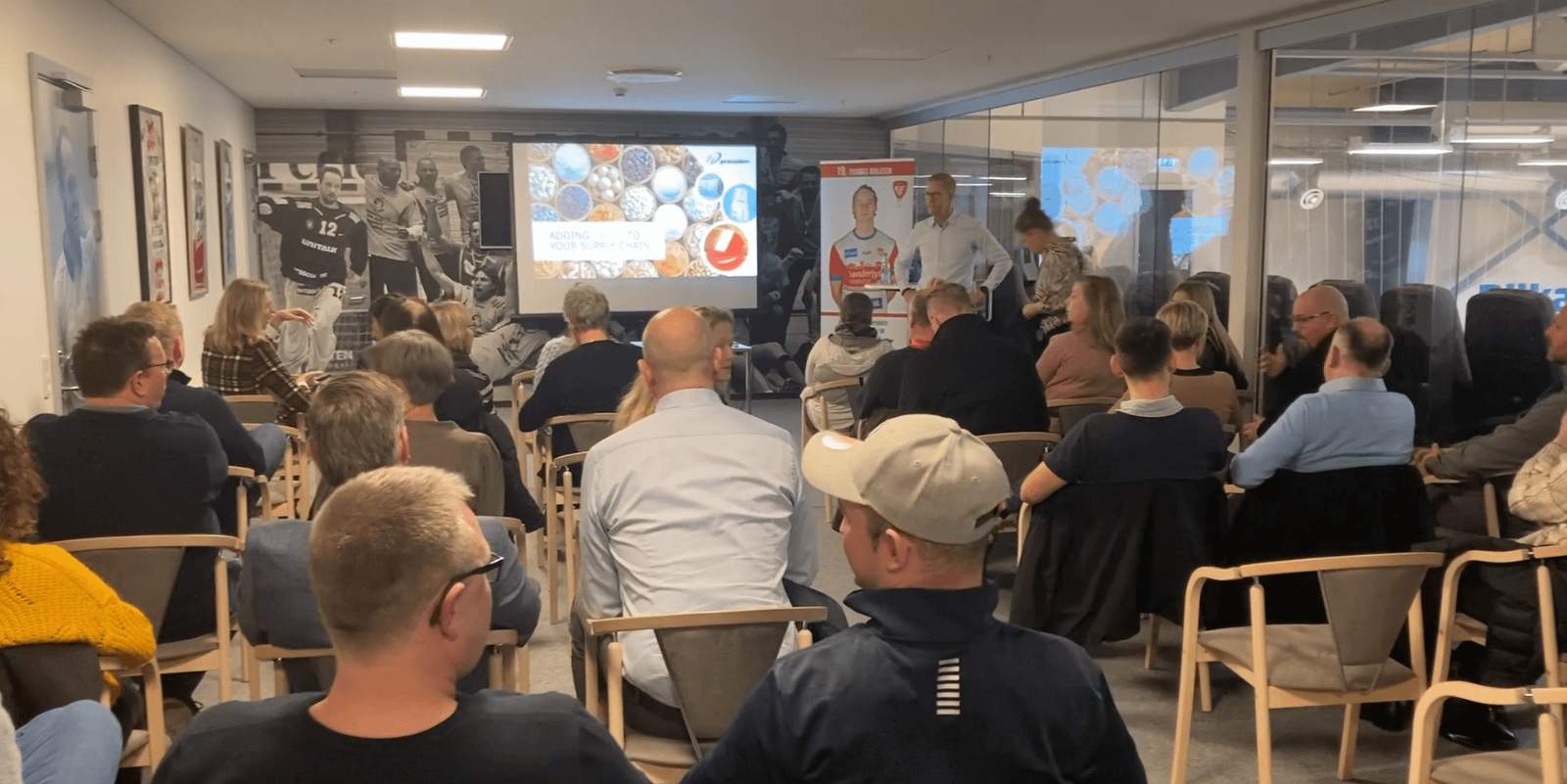 On 20 January, Premises at Kolding Handball Club formed the framework for Procudan's New Year's reception 2022.
Owner and CEO, Tommy H. Pedersen, took the entire Procudan team on a review of the core story, which puts more words into the values ​​everyone in Procudan lives by in everyday life. With genuine sports enthusiasm, Tommy H. Pedersen went in depth with why it is so important that the entire team help each other excel both in the individual departments and across the company.
Good and accurate passes give the best results
The second half of the New Year's reception was started in company with the director of KIF, and former national team player, Christian Hjermind, as well as player, Thomas Boilesen, who is sponsored by Procudan.
As a perspective on the core narrative, Christian Hjermind talked about how important it is also in the world of sports that a team manages to cooperate, make each other excel and focus on their own and each other's strengths and weaknesses.
After two exciting hours the New Year's reception was concluded, and the year 2022 is now well underway.