Visit by Minister of Taxation
Since 1922, the Danish government has imposed a tax on nuts. This is about to change due to new agreements by the Danish government. Minister of Taxation Karsten Lauritzen (V) and fellow party member Jakob Ville visited Procudan to discuss the effects for food companies.

Written on 17.11.2017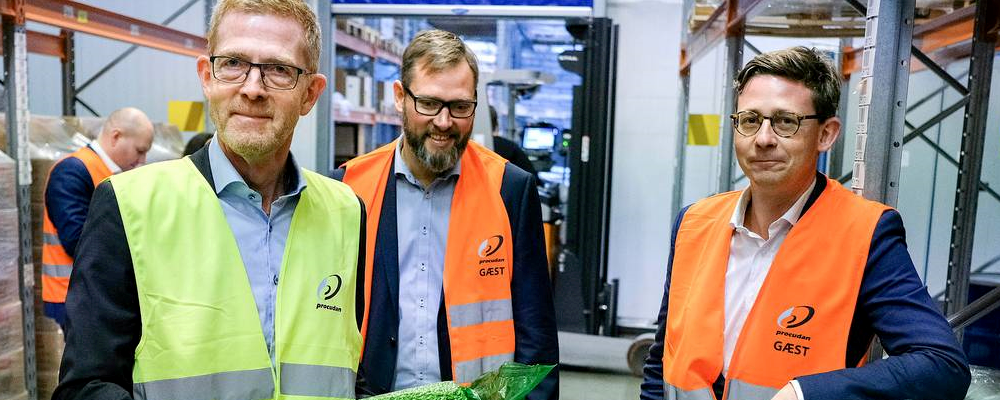 Less admin work
– We are satisfied that taxation on healthy products like nuts will now come to an end, says CEO and Owner Tommy H. Pedersen. – It's a huge administrational burden to list every single item number and customer which is needed to apply for refunds afterwards. Luckily, this will soon be in the past, states Tommy H. Pedersen.
Develop more value jointly
Time and resources previously spent on administration is now used for developing even further value together with customers. More value that leads to growth, innovation and progress.
As an end to the visit, the warehouse solutions offered to customers were presented in details during a walk-about. Both Minister of Taxation Karsten Lauritzen and Jakob Ville had the opportunity to see some of the nuts variants which are center of the taxation debate.
Click to read more about the visit (in Danish)