New maternity temp in quality
Quality coordinator, Signe Bergenholtz Engelbrecht, is now on maternity leave, and therefore we welcome Signe's maternity cover, Malene Troiner Ladegaard, who was hired on 1 April 2022, and is currently part of the quality team. Malene holds a professional bachelor's degree from the Danish Business Academy in food technology and application.

Written on 13.06.2022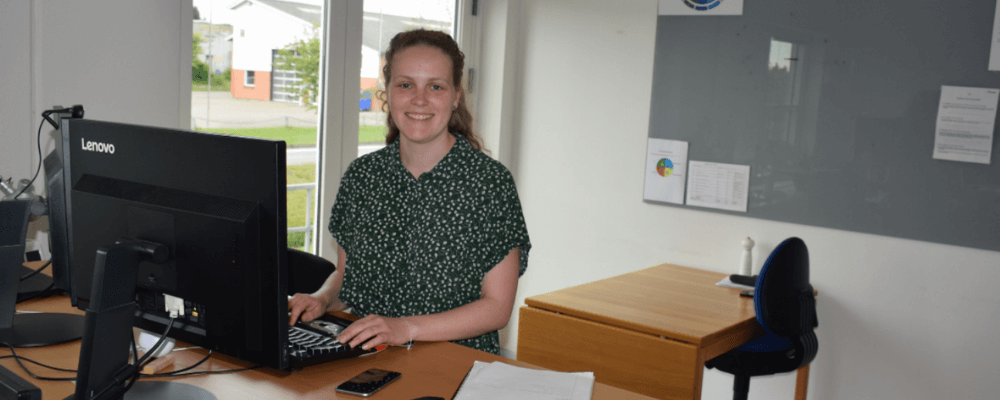 The joy of immersion
Malene will answer and handle customer inquiries, take samples for analysis and will generally be found in both warehousing and production in connection with food safety and quality. She will also contribute to the dissemination of the understanding CO2 calculations.
Malene looks forward to immersing herself, finding solutions and not least finding explanations when deviations occur.
"I like to have the opportunity to immerse myself. This includes the opportunity to explain deviations on the basis of analyses and samples in connection with production."
Malene Troiner Ladegaard, Quality Coordinator
From internship and bachelor project to maternity cover
Procudan as a company is not "completely unexplored territory" to Malene as she has previously interned and written a bachelor's project in collaboration with us.
This is far from the first time that one of our interns ended up in a job with us, and these are precisely some of the CSR initiatives that Procudan follows every day.