Moisture stop
Food products pass through many storage locations and are transported a long way before being placed on retail shelves. The packaging meets various challenges along this journey, one being preventing moisture to come in contact with the food product. Choosing the right packaging to secure the product and its durability is therefore always of highest concern. In wet conditions, paper packaging has so far had limitations compared to plastic due to the composition of paper.

Written on 20.03.2018
No food waste
But now, innovative paper design secures product shelf life even in wet conditions. RainSafe paper valve sacks can protect from rain for at least four hours, securing products in storage and on site.
Innovative design
Naturally, the innovative design ensures fast and cost-efficient filling. The sack is made of an outer ply (1) which consists of a water-resistant paper contributing to water protection and strength. The sealed barrier (2) ensures water and moisture protection. The inner ply (3) secures superior strength and filling performance. A top deaeration system (4) also ensures excellent filling performance. All in all, a complete moisture resistant design with familiar filling characteristics.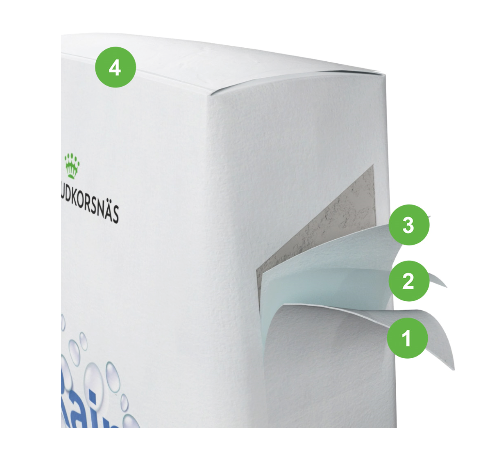 Moreover, paper packaging is an environmentally friendly solution and by upgrading your valve sack to RainSafe paper, the product inside is secured against moisture during transport and storage.
Let Procudan support you in identifying end-products suitable for an upgrade. Contact your Procudan Account Manager directly for further dialogue.