Flexible logistics and warehousing solutions
No two customers are the same, and meeting their needs requires flexible solutions. Whether our customers need day-to-day deliveries or delivery of large consignments straight from the manufacturer, the solution is always customised to the customer's needs and wishes.
Contracts with Procudan ensure the agreed volume at the agreed price. Procudan's Supply Service handles all coordination, simplifying life for customers and guaranteeing correct deliverables with the option of peak storage. This enables our customers to reduce the risk of liquidity issues in stocks and of production shut downs. And when delivery of ingredients is combined with delivery of packaging and Procudan Blends, lorries can be filled to capacity for the benefit of the environment.

Secure food warehouses
GFSI certification in the area of food safety guarantees full traceability, detailed documentation and compliance with all food safety regulations. Our food warehouses, with refrigeration units, are only used for food storage, and tapping of liquid foods takes place in our purpose-designed tap room.
Procudan is highly experienced in handling all types of products according to requirements and regulations. This applies to organic, kosher, halal and conventional foods, as well as allergens, with all products handled, stored and transported according the requirements or regulations in the field.
If there are spills in Procudan's food warehouses, we send all products that are still usable to the agricultural sector for responsible use of resources, which is part of our CSR policy.

Solution for liquid food products
Focus on supreme food safety, top hygiene and easy handling.
Log in at My Procudan to watch more videos.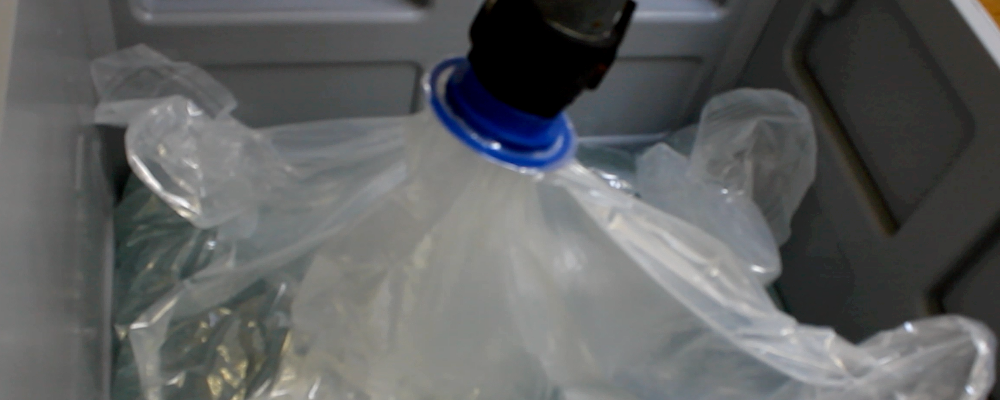 Let us find a solution
together