To have respect and take responsibility
Taking responsibility and showing respect lies deep in our history and way of doing business. At Procudan, respect involves awareness that everyone has a role to play and a contribution to make in the joint effort to co-create value. For us, having and showing respect is about being considerate in the truest sense of the word.
Consideration and respect, in many ways, are the only means of advancement when we help each other excel in finding ever better solutions.
The earth's resources are valuable in more ways than one, and they should therefore be used wisely. Focusing on optimal use of the raw materials, we help to reduce the amount of waste and residual products and ensure the reuse of raw materials as an alternative discarding them.
We have developed an ethically sound supply chain, where the strict requirements for sustainability and social responsibility of our partners and producers go hand in hand with food safety.
The requirements are described in our Code of Conduct, which is based on the principles of the UN Global Compact with requirements for e.g. child labor, human rights, discrimination, anti-corruption, environment and security.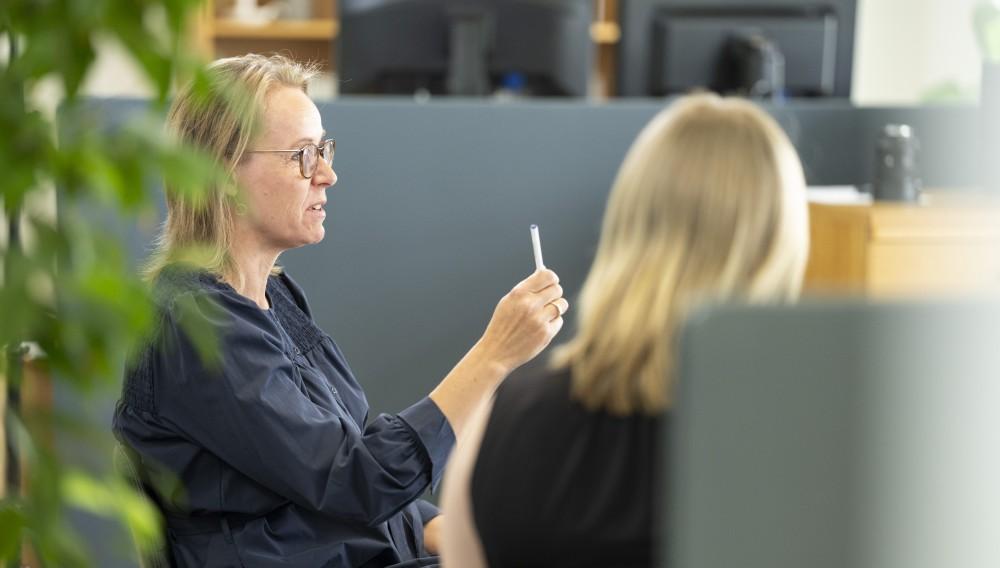 A healthy and safe workplace
It must be healthy to go to work, both physically and mentally, and the healthy work environment is a shared responsibility.
For us, passion and thriving at work are closely related. We want the goal of a supportive environment to be clearly visible in everything we do. The pleasure of collaborating in a productive way, sharing the work, and achieving results together builds and develops in a positive manner when passionate people meet and co-create value.
Safety is an absolute top priority in our daily work, and we optimize and evaluate processes ongoing. The employees are further trained so that they are equipped with the latest knowledge and tools that can contribute to a good, healthy and safe workplace.
Active part of the local community
We are an active part of the local community. With support and sponsorships for several local associations, we contribute to the development of local life and an active leisure life.
Education and generation of new knowledge is one of the cornerstones of developing shared value. Therefore, we are approved as an internship placement company and are part of collaborations with pupils and students from educational institutions, where we jointly inspire and share our knowledge.
Read about previous interns below.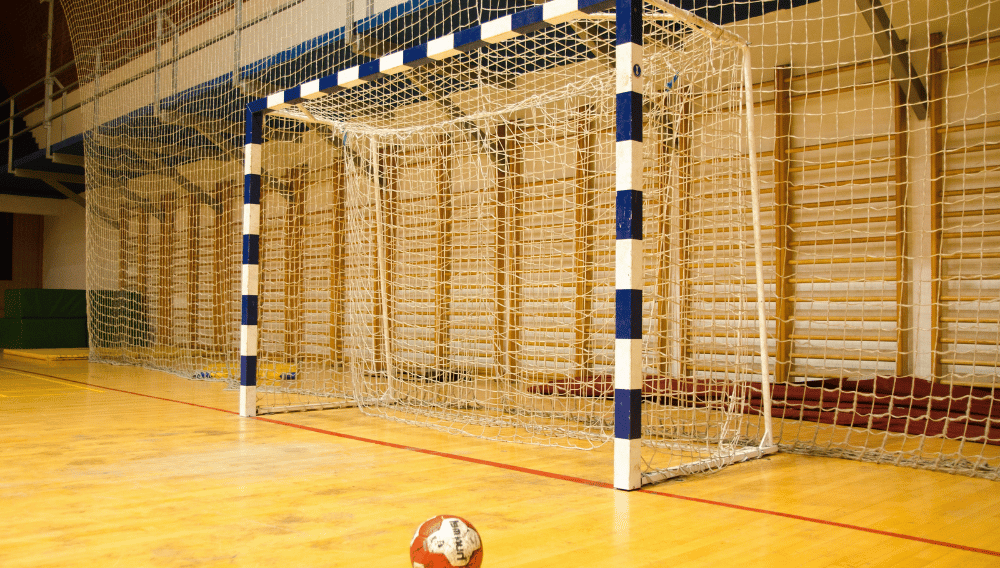 It is important for us to be an active part of the local community and of an active leisure life. That is why we sponsor:









The goal is for us to stop hunger, achieve food security, improve nutrition and promote sustainable agriculture.
---
Our initiatives are:
ensuring available food through sourcing from around the world
ensuring and following up that our partners and manufacturers live up to the agreed standards
comply with food safety and regulatory requirements
Case: Highest food certification - it shows who we are
We are proud that our solutions are the result of an uncompromising approach to quality, where the certifications are proof of our great quality work.
We have the highest food certification at the Global Food Safety Initiative level (GFSI) and the highest smiley status in the Danish smiley scheme.

The goal is to promote sustainable, inclusive and sustainable economic growth, full and productive employment and decent work for all.
---
Our initiatives are:
employ flex workers with respect for the individual's consideration
collaboration with local authorities in Kolding on internship initiatives with ongoing dialogue and work testing of people on the edge of the labor market
take responsibility for the education of young people
take responsibility for the individual employee's well-being with job status, job satisfaction surveys and workplace assessments
ensure ongoing communication and information to employees
hire employees based on personal and professional competencies
prohibit discrimination on the grounds of age, sex, race or religion
Bonusinfo
In 2021, 7% of Procudan employees were flexjobbers and 12% in 2021 were students in education.
In addition, more than half of our employees are women - both among employees and in the management team.
Case: From internship to permanent job
Laboratory assistant, Maria Del Mar Caparrós Morales, is a good example of how a company visit can benefit the student.
Maria gained insight, knowledge and interest in Procudan after a company visit. The company visit resulted in an internship, a completed assignment and a permanent job at Procudan, which has been valuable for Maria and not least value-creating for us.

The goal is to ensure sustainable consumption and forms of production.
---
Our initiatives are:
to achieve environmental management certification to the ISO 14001 standard
to choose environmentally-friendly electricity to ensure Renewable Energy Guarantees of Origin from unspecified wind turbines in the Nordic region
introduce recyclable containers for liquid foods
reduce water consumption by 80% per container to be washed
replace lights in our warehouse and in the production area for LED fluorescent lamps with a longer service life, which leads to a reduction of 65% in electricity consumption for lighting in the company
replace refrigeration equipment in ProCera cheese wax production for new and environmentally friendly cooling system with heat recovery, which generates a total energy saving of 65% compared to the old cooler
Sort waste and recycle waste and surplus products
Case: Innovative development project with a focus on work environment and workflows
We are looking into an innovative future where the manual processes in production are replaced with new and exciting technologies for the benefit of the working environment and workflows.
The project started in collaboration with the Danish Technological Institute, where a GTS specialist came by to assess the processes, uncover the challenges and gain insight into the automation solutions.
The specialist had great insight into, and understanding of, the challenges we had. Challenges of lifting smooth and heavy plates of 5kg, packing in cardboard boxes and putting cardboard boxes on pallets. These challenges were addressed, and the many good inputs for automating the processes have already been put in place.

The goal is to support peaceful and inclusive communities, provide access to justice for all, and build effective, accountable, and inclusive institutions at all levels.
---
Out initiatives are:
ensure that the ingredients and the packaging we purchase come from producers with respect for and adherence to basic human rights
give preference to suppliers who are members of Sedex (Supplier Ethical Data Exchange)
manage the fundamentals of free association and equality across gender, age, race, and religion
continue to look closely at the physical and mental work environment at the workplace
create an environment that supports a culture of employee wellbeing and a flat organisational structure at work
include all employees in employment contracts
Case: Focusing on key values and their relation to the world of sports
Procudan's identity builds on four values: Proactivity, Respect, Efficiency, and Well-being.
The key values were communicated at the annual New Year gala event in January 2022, with special reference to the world of sports.
Any team needs to collaborate, help each member excel, and stay aware of member strengths and vulnerabilities.